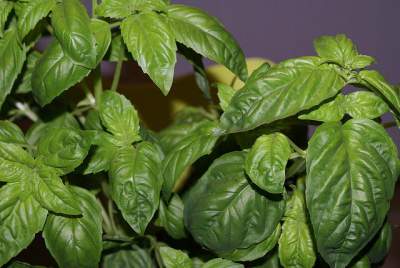 Whenever I had a visit to my grandma's house in summer, she used to serve me with a glass of water with few swollen sabja seeds and sugar. If you're looking for an instant relief from raging summer I'd recommend this home available drink, as benefits of sabja seeds aren't confined to health but it can enhance the skin tone and improve hair condition.
Also known as tukmaria seeds, falooda seeds and sweet basil seeds, sabja seeds are different from chia seeds. Renowned nutrients packed in sabja seeds enticed Asian countries to add them into their different recipes. In Thailand basil seeds are mixed with water, honey and coconut milk to form a thick liquid drink.
Tukmaria seeds are packed with iron, calcium, manganese and carbohydrates which treat indigestion, diabetes, constipation and respiratory problems. Though there are no strong evidence but studies claim that sweet basil seeds can be used to lose weight.
Amazing Benefits of Sabja Seeds
Unlike Chai seeds sweet basil seeds plump in minutes. Mix required amount of almond milk, plain yogurt in 1/2 cup of sabja seeds. You're going to love its tapioca texture. Its alluring benefits and delicious taste made me to replace my evening tea with a cooling sabja seed drink. Let me spell down those uses here.
1. Treats Respiratory Problem
A recent study concludes that basil seeds can be useful to improve respiratory diseases like asthma, cough, influenza and bronchitis. Make a drink with sabja, ginger, honey and add required amount of water.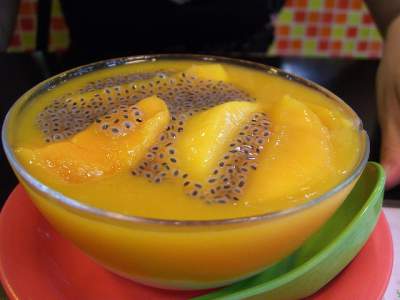 2. Instant Stress Reliever
Unmatched properties in sabja seeds have calming effect and can uplift your mood. Add coconut milk, almonds, yogurt or honey to make it more delicious. Serve or consume the drink in chilled form.
3. Cure Cold
Antispasmodic effect in tukmaria seeds aids to treat cold and influenza. In fact most home made medicines include basil seeds or leaves.
4. Restrain Skin Infection
Basil seed oil obtained after crushing them can be used to treat infectious wounds, cuts and other skin related disorders. Though you can't expect curing chronic skin diseases like eczema and psoriasis permanently, but you can always try a product like this for other health benefits.
5. Sabja Seeds for Constipation
Due to carminative effect sabja seeds are able to cure upset stomach and improve digestion problem. If you're suffering from constipation, drink a glass of milk with sabja seeds before going to bed regularly.
6. Sabja Seeds for Acne
Experiments carried out in a lab conclude that basil seed oil is active against P.acnes bacteria. Acne/pimples are caused by inflammation and excess oil production by sebaceous glands. Anti-inflammatory properties housed in sweet basil and holy basil seeds reduce inflammation and thwart infectious bacteria. You can add it to your dishes or combine it with other essential oils.
Instead of using basil oil, you can regularly drink sabja seeds drink mentioned above.
7. Sabja Seeds for Weight Loss
As these seeds are filled with fiber, people claim that regular consumption of sabja seeds can lower your body weight. Anyhow, there is no scientific evidence to back this assumption.
8. Sabja Seeds Reduces Body Heat
In Asia, this drink is popularly known and available in summer as a coolant. If you've urinary problem because of high temperature, then have this chilled tukmaria seed drink regularly.
9. Sabja Seeds for Diabetes
Research claims that basil seeds can control blood sugar levels. If you or any of your friends has type-2 diabetes, then give them this drink to reduce diabetes level. But replace sugar with other ingredients in the drink. Other ingredients include almond milk, soy milk or plain milk.
10. For Healthy Hair
When you serve your body with required amount of nutrients and minerals it functions effectively and will be able to fight infectious foreign bodies. Daily consumption of sabja seeds will improve your skin and hair, as it's packed with protein, iron and vitamin K. These higher grade vitamins are helpful to maintain healthy skin and hair.
Other benefits of sabja seeds include cooling heart burns, preventing cholesterol, insect repellent, for relieving women issues while child birth and on the whole it's a healthy food.