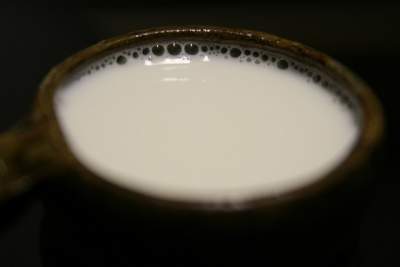 Notable nutrients in honey and milk can improve your skin complexion and help you to obtain radiant skin. Milk and honey has been used by ancient people internally and topically. Queen of Egypt, use to bath in milk to enhance her beauty. Qur'an and Vedas already mentioned the benefits of honey.
I know you're still wondering how honey and milk for skin works effectively. Continue reading to know.
Before jumping into uses of these natural ingredients, let's check out their nutritional profile.
Read post: Honey and Olive Oil Face Mask Recipe
Nutritional Value of Milk and Honey for Skin
Honey is a humectant, mean it hydrates your skin from the outside. Moisture avoids maximum skin disorders. Dehydration triggers itching which then leads to chronic skin diseases.
Antioxidants residing in honey fights free radicals in the body and it reduce wrinkles by rejuvenating the skin. Other functions include, fading scars, tightening the skin, repairing sun damage and reducing inflammation.
Antimicrobial and antibacterial properties packed in raw honey thwarts infection causing bacteria.
Acne is caused due to inflammation, and anti-inflammatory property housed in honey will help to get rid of acne lesions.
Like honey, milk also has moisturizing properties. It hydrates your dry itchy skin.
Dead cells and impurities accumulated over the skin can be cleansed using raw milk.
AHA (alpha hydroxy acid) found in many pricey anti-aging products is stuffed in raw milk. Use raw milk mask and you can postpone aging wrinkles.
Uses of milk and honey for face are abundant when you use raw or organic form.
Also read: Avocado and Honey Face Mask
Benefits of Honey and Milk for Skin
1. Excellent Moisturizer
Alarming levels of pollution and chemical filled creams reap natural oil from your skin. Both milk and honey has moisturizing ingredients that can hydrate your skin and avoid bacteria or virus from invading.
Use anyone or mix them in equal quantities to topically apply it over the face. Regular use is recommended to see positive results.
2. Natural Exfoliator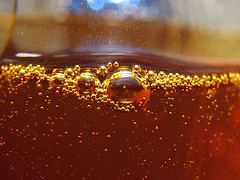 Both honey and milk has assorted properties that can cleanse the dead cells and impurities off your skin. Mix both ingredients in a bowl and apply it over prewashed face using cotton ball. Leave it to dry naturally and wipe it with warm cloth.
3. Anti-aging Mask
Antioxidant agents in honey and AHA in raw milk both enhance elasticity and avoid wrinkles. Mix face mask of raw honey and milk or curd and apply it over initially washed face. Add this milk and honey face mask to your beauty regimen and see its positive results.
4. Skin Brightening Mask
Exceptional properties in honey and milk like antioxidant and anti-inflammatory agents fight free radicals to make your skin glow.
Related: Strawberry Face Mask
5. Milk and Honey for Acne
Hormonal imbalance and inflammation are main cause of acne lesions. Anti-inflammatory and healing properties packed in milk and honey face mask reduce inflammation and controls excess production of sebum. Repeated use can fade acne scars.
That's it?
No. There are numerous benefits of milk and honey for skin. My favorite thing about this homemade face mask is that it hydrates my dry itchy skin. Along with this, you must drink more water, do regular exercise and beat stress.
Milk and Honey Face Mask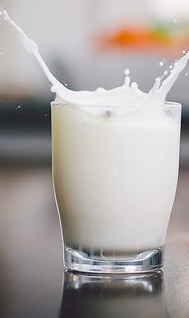 Milk and honey has legendary history. Renowned Queens used it as a skin toner. Vitamin C, calcium and saturated fat are packed in milk. While healing, antibacterial and antimicrobial properties are housed in honey. Blend these two innate ingredients and you'll have spotless radiant skin.
Things you'll need
Honey – 2 tbsp
Milk – 1 tbsp
Water
Mixer
Get raw honey and organic milk, as they contain all natural ingredients. Blend mentioned ingredients in a bowl. Add water if need. Wash your face and topically apply the face mask.
Leave it for 15 minutes and rinse it off.
Though it smells and tastes delicious, avoid licking. 😉