Blossoms are denoted with beauty and it's literally true. You can use homemade flower face packs for glowing skin because they are packed with vitamins, antioxidants, and minerals.
Even cosmetic creams include flowers to reap their benefits, then why should we stay behind.
Instead of using those chemical included products you can make your own homemade facial with different flowers. Before that, allow me to spill few more beans.
Top 10 Flower Face Packs for Glowing Skin
You can blend fruits, dairy products, and other innate ingredients to make it more effective.
Nutrients housed in these flower masks not just improve your skin complexion, but enhance collagen production, improve your skin texture and lightens the appearance of marks.
Without any ado let's check out these alluring recipes.
#1 Rose Petals and Sandalwood
Its universal fact that red rose represents true love. Instead of throwing them, you can actually use it to improve your appearance.
The antibacterial ability of rose petals can treat chronic skin ailments like acne. It can also help to exfoliate dead cells and impurities piled over the skin.
Hydrating activity exhibited by rose lock moisture over the skin and benefits your sensitive skin.
Aromatic benefits of rose help to relax and avoid stress.
The astringent ability of this flower face pack will tighten your skin and improve your skin complexion.
Antioxidants agents thwart free radicals and avoid oxidative stress.
Sandalwood helps to cleanse impurities and lighten the appearance of dark spots.
How to Use:
Drop rose petals in boiling water and let it boil for 5 minutes.
Strain and mash these rose petals.
Add 1 tablespoon of raw honey and 2 tablespoons of sandalwood powder to puree.
Apply the mask over prewashed face and leave it for 15-20 minutes.
#2 Hibiscus Face Pack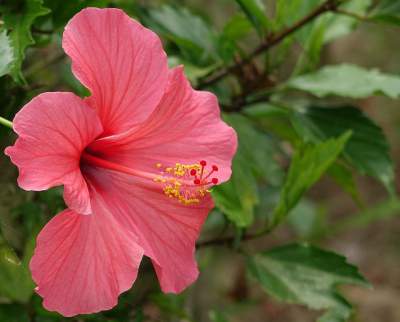 Gentle acids residing in this flower help to exfoliate your skin.
High mucilage content in hibiscus flower help to hydrate your dry skin and improve your skin's complexion.
Antioxidants agents residing in this face pack help to avoid premature aging wrinkles and reduce inflammation.
Elastase enzyme in hibiscus flower helps to improve the elasticity of the skin.
How to Use
Mash few hibiscus petals with 4-5 rose petals.
Add 2 tablespoons of multani mitti and 1 tablespoon of yogurt.
Wash your face and pat dry with a soft cloth.
Apply the mask evenly all over the face and rinse it off after 15-20 minutes.
#3 Marigold Flower Face Pack
Antioxidant property exhibited by this flower can help to soothe minor burns and reduce infection.
It also boosts collagen production, moisturizes your skin, fastens cell repairing and reduces inflammation.
How to Use
Dry marigold petals and powder them.
Add required amount of milk or distilled water to it.
Mix thoroughly to make a thick paste like consistency.
Apply the paste over prewashed face and leave it to dry naturally.
#4 Jasmine and Yogurt Face Pack
Topical application of jasmine can improve your skin tone by reducing aging spots.
Oil extracted from jasmine can hydrate your dry skin and it doesn't clog your pores.
Stress is one among the triggers of skin ailments like eczema and psoriasis. Calming fragrance of this flower will reduce stress.
Antioxidant agents residing in this flower face pack help to avoid aging wrinkles.
How to Use:
Mash jasmine petals and add required amount of plain yogurt to it to form a smooth paste. Add some sugar for exfoliating your skin. Apply the mask over the skin in circular motion and leave it to dry naturally.
#5 Lotus Flower Face Pack
Lotus is regarded as purifying flower by Ancient Hindus and Buddhist. Like other flowers, it is also packed with antioxidant activity, which can reduce fine lines and wrinkles.
Moisturizing and soothing benefits of this face pack can't be ignored. Nutrients in this flower can tighten your skin and help to get rid of the itchy dry skin.
How to Use:
Rinse 5-6 lotus petals and cut them into small pieces.
Grind these pieces along with raw milk and few drops of almond oil.
Apply the obtained paste over prewashed face and leave it to dry for 15-20 minutes.
#6 Lavender Face Pack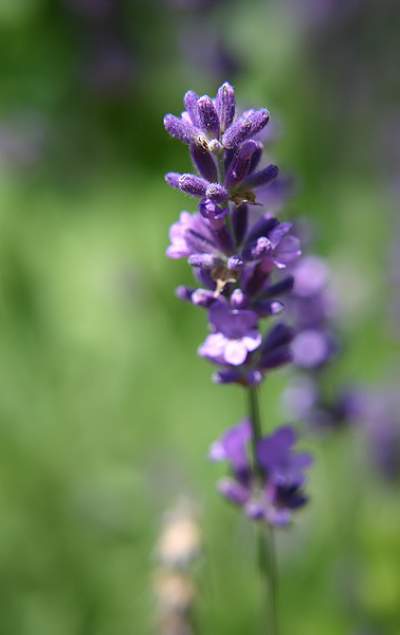 Aromatic benefits of lavender essential oil are prominent in aromatherapy. You can just massage its oil over the skin to reap its benefits. However, experts recommend blending it with other base oil.
Nutrients in lavender flower can enhance your beauty, treat ailments and lift your mood.
How to Use:
Boil lavender petals in a bowl for 5 minutes.
Now mash these petals to smooth paste and add 1 tablespoon of oatmeal powder to it.
Wash your face and pat dry using a soft
Apply this mask evenly all over the face and leave it for 15 minutes.
Practice this DIY recipe once in a week.
#7 Sunflower Seeds and Milk
High concentration of vitamin E in sunflower seeds exhibit antioxidant activity, avoid aging wrinkles and can reduce inflammation.
Nutrients in its seed help to enhance collagen production and make your skin look youthful.
How to Use
Soak 2 tablespoons of sunflower seeds in 4 tablespoons of milk overnight.
In the morning grind them into a smooth
Add few drops of lemon juice to it and apply it over the face.
Limit the use of lemon juice if you've sensitive skin.
Essential Oil Face Pack for Dry Skin
You can get benefited by using oils extracted from these flowers through the distillation process.
However, the essential oil can irritate your skin. So, beauty experts recommend blending base oil for diluting them.
Add 2 tablespoons of raw honey with 4 tablespoons of gram flour.
Mix thoroughly and add 2-3 drops of rose essential oil to it.
Apply the mask over prewashed face.
Essential Oil Face Pack for Oily Skin
Blend 4 tablespoons of multani mitti with 4 tablespoons of rose water. Drop 3 drops of lavender oil to the mask.
Apply the mask over the face and rinse it off after 15-20 minutes.
Please let us know which flower face pack you'll use for glowing skin.